Israeli Terrorism.
January 5, 2020 by Edward Morgan.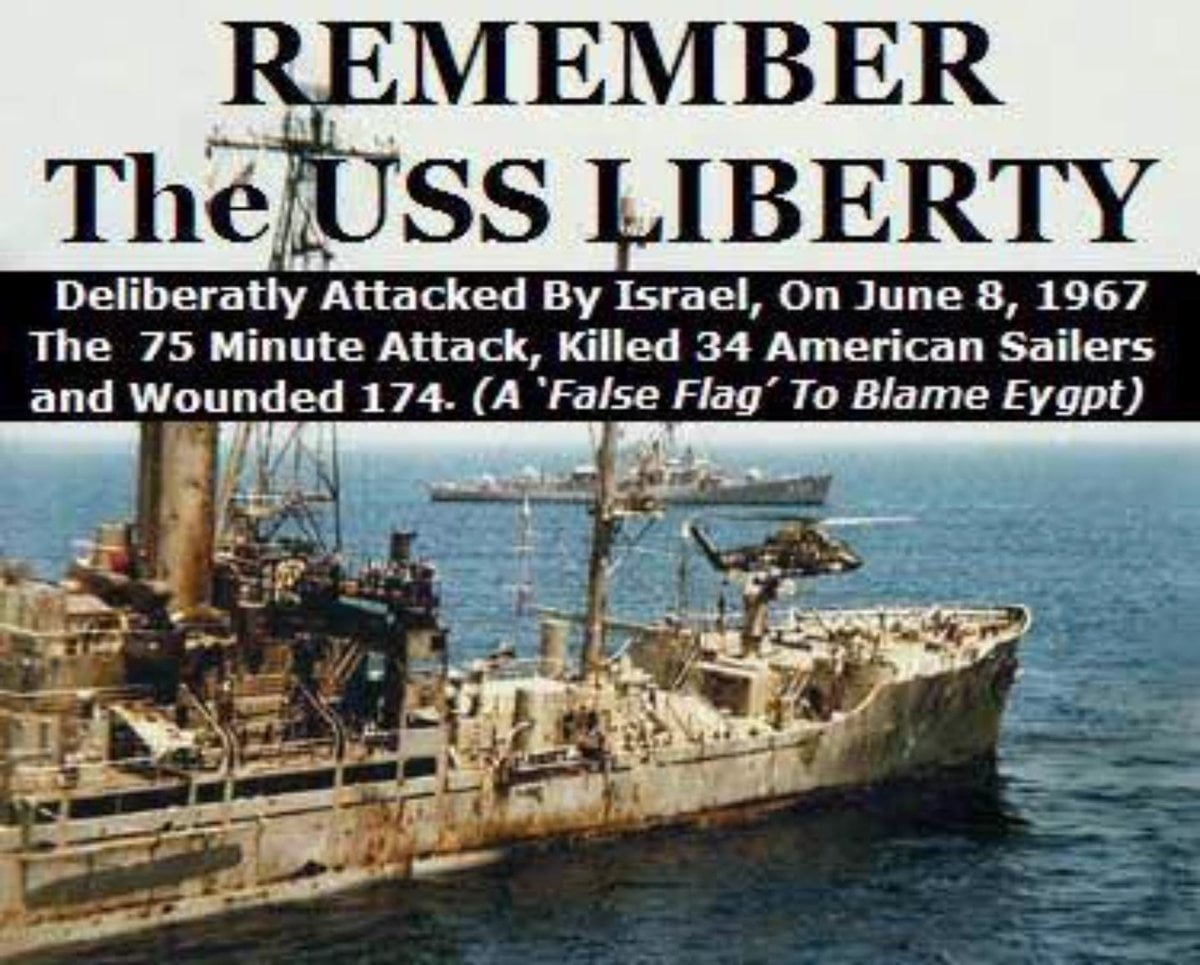 .
The USS Liberty incident was an attack on a United States Navy technical research ship with an American flag, USS Liberty, by Israeli Air Force jet fighter aircraft and Israeli Navy motor torpedo boats, on 8 June 1967, during the Six-Day War. The combined air and sea attack killed 34 crew members (naval officers, seamen, two marines, and one civilian), wounded 171 crew members, and severely damaged the ship. At the time, the ship was in international waters north of the Sinai Peninsula, about 25.5 nmi (29.3 mi; 47.2 km) northwest from the Egyptian city of Arish. The intent was to sink the ship and blame the attack on Egypt.
https://youtu.be/DdNBD8Ouwo4
---
Archives:
A Trusty with Privacy Search 
---
No religious or political creed is advocated here.
Organised religion is unnecessary to spirituality.
Excellent teachings of the masters have been contaminated by the dogmatic control of these religions.
Discernment yes; judgement does not.
If you use discernment you are free to research with an open mind. 
With discernment it is possible to reach the spirit of the letter of any writing and it is also much easier to listen to the voice of the soul that comes from the heart.
Individually

 you can be helped to find your Truth that is different of everyone. 

Please respect all credits.
Discernment

 is recommended.
All articles are of the respective authors and/or publishers responsibility. 
---
Like this! please bookmark. It is updated daily