THE TRUTH BEHIND CORONAVIRUS PANDEMIC, COVID-19 LOCKDOWN AND THE ECONOMIC CRASH.
 By DAVID ICKE.
Posted March 19, 2020 by Edward Morgan.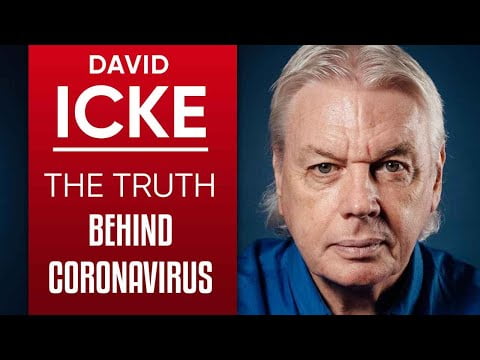 .
David Icke is an English writer and public speaker, known since the 1990s as a professional conspiracy theorist, calling himself a "full-time investigator into WHO and WHAT is really controlling the world." 
David joins us today to talk about the Coronavirus Pandemic, the worldwide COVID-19 Lockdown, the looming global economic crash & why the CORONAVIRUS is taking a toll on countries such as China, Italy and Spain.
https://youtu.be/9n1lJks00Zo
---
Archives:
Main Site:
violetflame.biz.ly
A Trusty with Privacy Search 

Alternatives to YouTube
Jordan Sather's 
---
No religious or political creed is advocated here.
Organised religion is unnecessary to spirituality.
Excellent teachings of the masters have been contaminated by the dogmatic control of these religions.
Discernment yes; judgement does not.
If you use discernment you are free to research with an open mind. 
With discernment it is possible to reach the spirit of the letter of any writing and it is also much easier to listen to the voice of the soul that comes from the heart.
Individually

 you can be helped to find your Truth that is different of everyone. 

Please respect all credits.
Discernment

 is recommended.
All articles are of the respective authors and/or publishers responsibility. 
---
Like this! please bookmark. It is updated daily