VIRUS LIES AND VACCINE WARS.
By Anonymous Patriots.
Posted May 4, 2020 by Edward Morgan.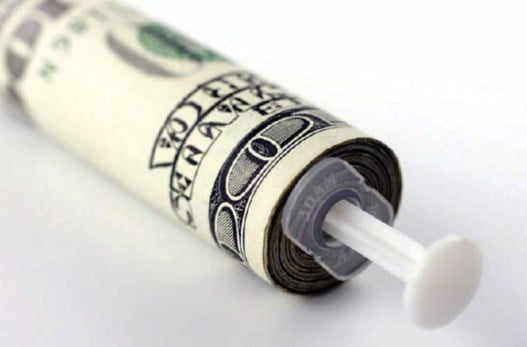 .
VACCINES SPREAD ILLNESS AND GLOBALISTS' PROPAGANDA
VIRUS TREATMENTS HIDDEN AND FORBIDDEN FROM AMERICANS.
SUCCESSFUL ANTI-VIRAL DRUGS FORBIDDEN BY CDC AND NIH
The CDC and NIH are lying to us. There are no known effective vaccines for viruses — they simply don't exist, and yet all of the CDC's and the NIH's time and money is spent on creating new, and horribly expensive, vaccines for the "Vaccine Wars" – which are actively raging in your bloodstream as you read this article. Both "big pharma" institutions (CDC/NIH) ignore the fact that vaccines don't stop viruses, they create and enhance viruses and subsequent illnesses.
These anti-health organizations don't allow any research on treatments that have been shown effective against viruses in many other countries. Any of the treatments listed below that have a drug name in parenthesis after its name is an approved treatment in many, many other nations,– except the CDC/NIH controlled United Stated of America.
Some of the most effective and promising anti-viral drugs:
Pleconaril, Remdesivir, Pyrazolo-pyrimidine, Oseltamivir (Tamiflu), Zanamivir (Relenza), Abacavir for HIV, Amprenavir (Agenerase) for HIV, Amantadine, Rimantadine, Galidesivir, Interferon, Reverse Transcriptase Inhibitor, Cidofovir, Combivir, Daclatasvir (Daklinza), Darunavir, Dolutegravir, Acyclovir (Aciclovir) for herpes/Chicken Pox, Atazanavir, Adefovir for Hepatitis B, Balavir, Baloxavir marboxil (Xofluza), Boceprevir (Victrelis), Amantadine for influenza, Doravirine (Pifeltro), Elvitegravir, Entecavir, Etravirine (Intelence), Famciclovir, Fosamprenavir, Ganciclovir (Cytovene), Ibalizumab (Trogarzo), Imunovir, Indinavir, Letermovir (Prevymis), Lopinavir, Nelfinavir, Nexavir, Norvir, Penciclovir, Peramivir (Rapivab), Raltegravir, Rilpivirine (Edurant), Ritonavir, Saquinavir, Simeprevir (Olysio), Sofosbuvir, Telaprevir, Trizivir, Telbivudine (Tyzeka), Tenofovir alafenamide, Tenofovir disoproxil, Tenofovir, Tipranavir, Valaciclovir (Valtrex), Valganciclovir, Zanamivir (Relenza) Ampligen,  Arbidol, Atripla, Biktarvy, Cobicistat (Tybost), Delavirdine, Descovy, Didanosine, Docosanol, Ecoliever, Edoxudine, Efavirenz, Emtricitabine, Enfuvirtide, Fomivirsen, Foscarnet, Fosfonet, Ibacitabine, Idoxuridine, Imiquimod, Inosine, Interferon type I, Interferon type II, Interferon type III, Lamivudine, Loviride, Maraviroc, Methisazone, Moroxydine, Nevirapine, Nitazoxanide, Peginterferon alfa-2a, Peginterferon alfa-2b, Pleconaril, Podophyllotoxin, Pyramidine, Ribavirin, Rimantadine, Stavudine, Trifluridine, Tromantadine, Truvada, Vicriviroc, Vidarabine, Viramidine, Zalcitabine, Zidovudine, Capsid-binding agents: pleconaril, vapendavir and pirodavir, 3C protease inhibitors: rupintrivir, Soluble ICAM-1: tremacamra
One might ask: "Then, it is not criminal for the CDC/NIH to ignore effective treatments against viruses instead of pursuing the dead-end, bad-science of the theory that vaccines stop viruses?" The answer is simply – yes it is, and the culprits who promote these lies that have killed many people need to be rounded up, convicted, and jailed. This is a false flag operation of corrupt doctors, politicians, educators, government bureaucrats, and criminals to sell us snake oil under the guise of vaccines that promise to "end all illnesses." Vaccines actually give you the virus that they advertise will stop the virus — and then the virus spreads everywhere instead of eliminating it.