Kevin Annett Interview:
Pope and Ritual Sacrifice Exposer Seeks Reformation of Church.
Posted May 18, 2019 by Gerry Gomez.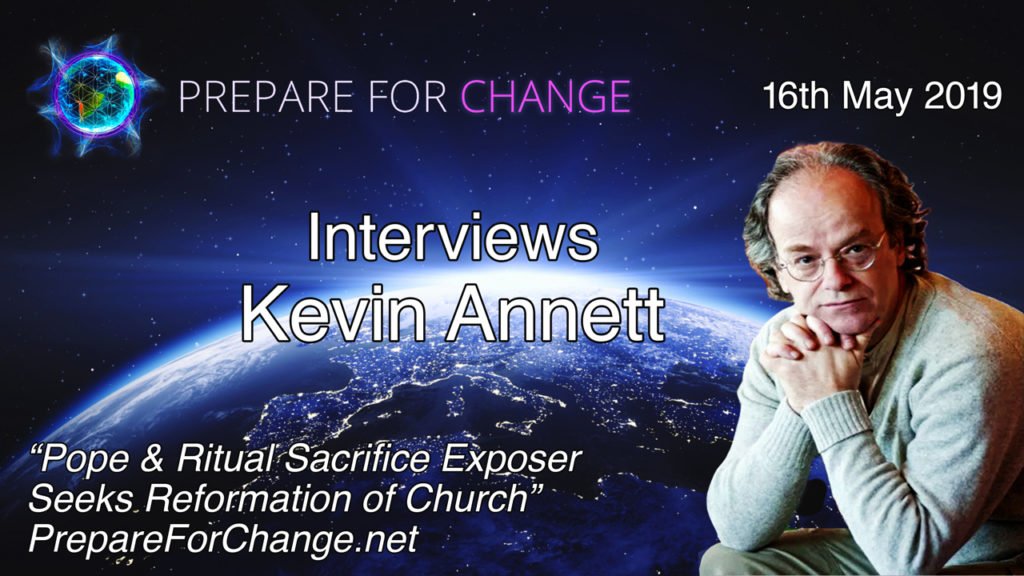 .
In this interview recorded in late April, we discuss with author and whistle-blower Kevin Annett ongoing investigations into corruption in the Roman Catholic church, status of the Pope and church revelations, historical abuse and murder of Native Indian school children, the Junipero Serra subjugation during the mission period. We look for solutions and conceive a new reformation in the church.
Please consider a donation
We are an all-volunteer organization. We do set aside a little money to support our website, but nearly all of your donations to PrepareForChange.net support about 460 children in an orphanage we funded in Malawi, Africa.
Think about donating to these children, who have lost their parents. You can donate here.
Prepare For Change would also like to thank Miss Merrilee for providing our interview announcements, such a gracious and wonderful lady! To see her own shows please check out themerrileeshow.com
As always try to raise your vibration and remain loving to one another, we're all one, and we're all going to bring about a new world!
---