US-Led Economic War, Not Socialism, Is Tearing Venezuela Apart.
Posted January 27, 2019 by Edward Morgan. 
Americans have been trained by decades of Cold War propaganda to look for any confirmation that 'socialism means poverty.' But in the case of Venezuela and other states not governed by the free market, this cliche simply doesn't ring true.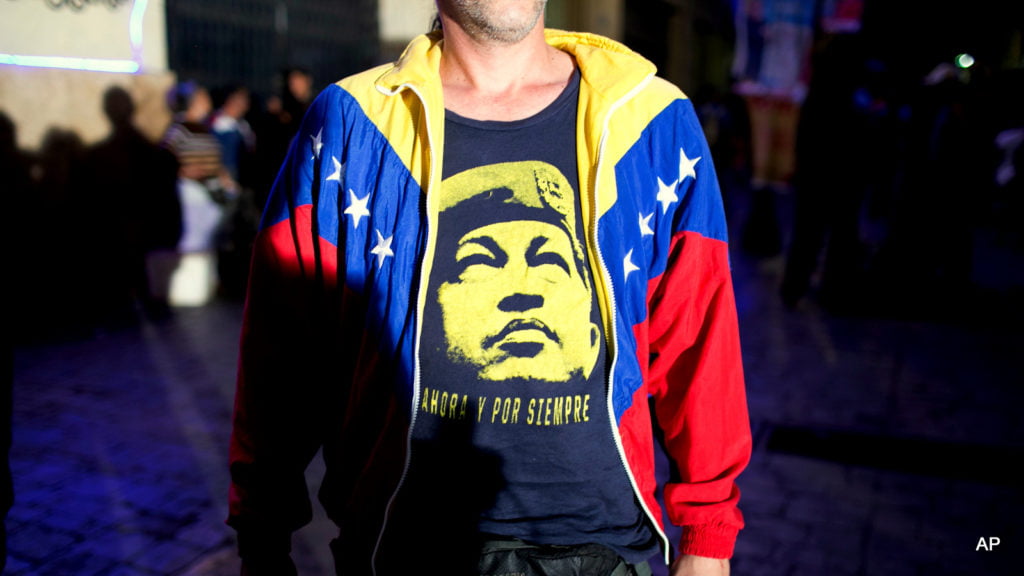 .
A pro-government supporter wears a T-Shirt with image of Venezuela's late President Hugo Chavez, as he waits for results during congressional elections in Caracas, Venezuela, Sunday, Dec. 6, 2015. Some members of the opposition are angry after elections officials ordered polling centers to stay open for an extra hour, even if no one was standing in line to vote. Government opponents mobbed some voting stations demanding that the National Guard stick to the original schedule of closing at 6 p.m. (AP Photo/Alejandro Cegarra)
The Bolivarian experience in Venezuela
The history of socialist construction
Neoliberal capitalism has failed
A punishment vote, not a vote for capitalism
---