Rabbi Dovid Weiss: 
Zionism has created 'rivers of blood'.
Posted May 22, 2019 by Edward Morgan.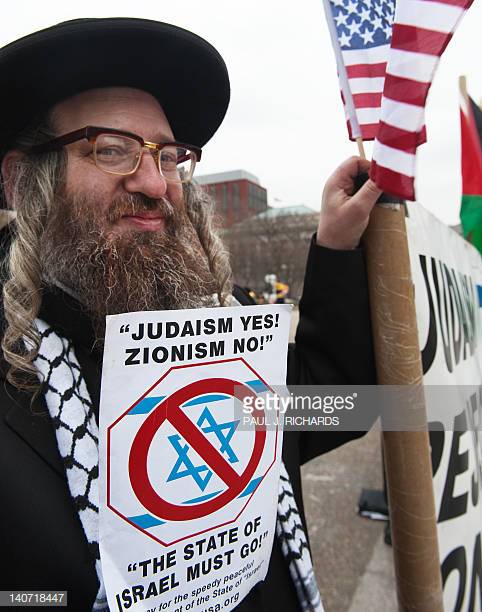 .
Rabbi Yisroel Dovid Weiss stands in front of the White House protesting with several "Jews United Against Zionism"  in Washington, DC. AFP Photo/Paul J. Richards (Photo credit should read PAUL J. RICHARDS/AFP/Getty Images)
The Jewish scholar explains why Zionism and Judaism are not necessarily the same thing and why he believes that Israel as a state is not legitimate.
---