No Matter Where You Are or How old You Are.
by Dreama Vance.
Spiritual Dynamics, Spiritual Growth, Vitality and Wellness.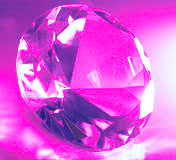 No matter where you are on the food journey (and it is a journey!) eating more fresh raw fruits and veggies is a no-brainer. Don't let anyone tell you differently. And... guess what? It is never to late to start improving your diet. I just listened to Karin Dina, D.C. tell how her dad changed his diet at the age of 85 and it made a difference, allowing him to live into his nineties and in his own home until the last couple of months. He wanted her to be sure and tell her clients, "It is never to late."
So I wanted to tell you about a new book that is out on Amazon in digital format right now for next to nothing. If you get it now before the hard copy is available, how could you miss? It is called, "The Faithful Palate Diet: Discover the 7 Essential Raw Food Eating Habits that will Redesign your Diet, Reboot your Taste Buds, and Defend your Health as you Age" by Jeannie Hughes.
It's a great book that makes eating more raw food easy with simple recipes, but that is not the best part of the book. The best part is that it lays out a plan to stay on the path of healthy eating. By building the 7 steps into daily habits, you create a plan that keeps you eating what you know is good for you and therefore out of the "food traps" that lie in wait to ensnare us when we are tired, in a hurry, or just out and about town. These times are always the pitfalls that throw us off track from our good choices and can totally derail us for days, or even weeks.
This book is for everyone because everyone wants to eat more food that they know is good for them; hence, raw fruits and veggies. You can go at your own pace by starting one step at a time. This is how I started with juicing. I decided to make it a daily habit. You will see in the book how Jeannie healed herself of rheumatoid arthritis and other impairments by changing her diet and sticking with it, which is what led to the book!
It is very exciting to see an actual plan or path laid out for us to follow for success. Each step has recipes to support us that use normal, easy-to-find ingredients. Also, in the raw food movement there can be radical approaches and Jeannie has managed to avoid those extremes, maintaining a balanced approach of fresh raw fruits, veggies, nuts and seeds, sprouts, and any needed supplements from real food.
It is my pleasure to share this information with you and to support Jeannie and her message.
Return to the garden! Eat real food! So much joy awaits you!
Yours in letting the light shine,
P.S. Here's the direct link to this super-helpful e-book on Amazon: 
https://www.amazon.com/dp/B07RV65JHT/
---
Owen K Waters writes for the Spiritual Dynamics
Academy website at SDA.AC


Love, Light, Laughter: The New Spirituality is available now at:
---
Tanks to: 
Spiritual Dynamics Academy <News@SpiritualDynamics.net>
Archives:
---
---
Please respect all credits.
Discernment

 is recommended.
All articles are of the respective authors and/or publishers responsibility. 

No religious or political belief is defended here.