Benjamin Fulford

 
Interview
By Prepare for Change
Posted by 
December 28, 2019 by Richard Small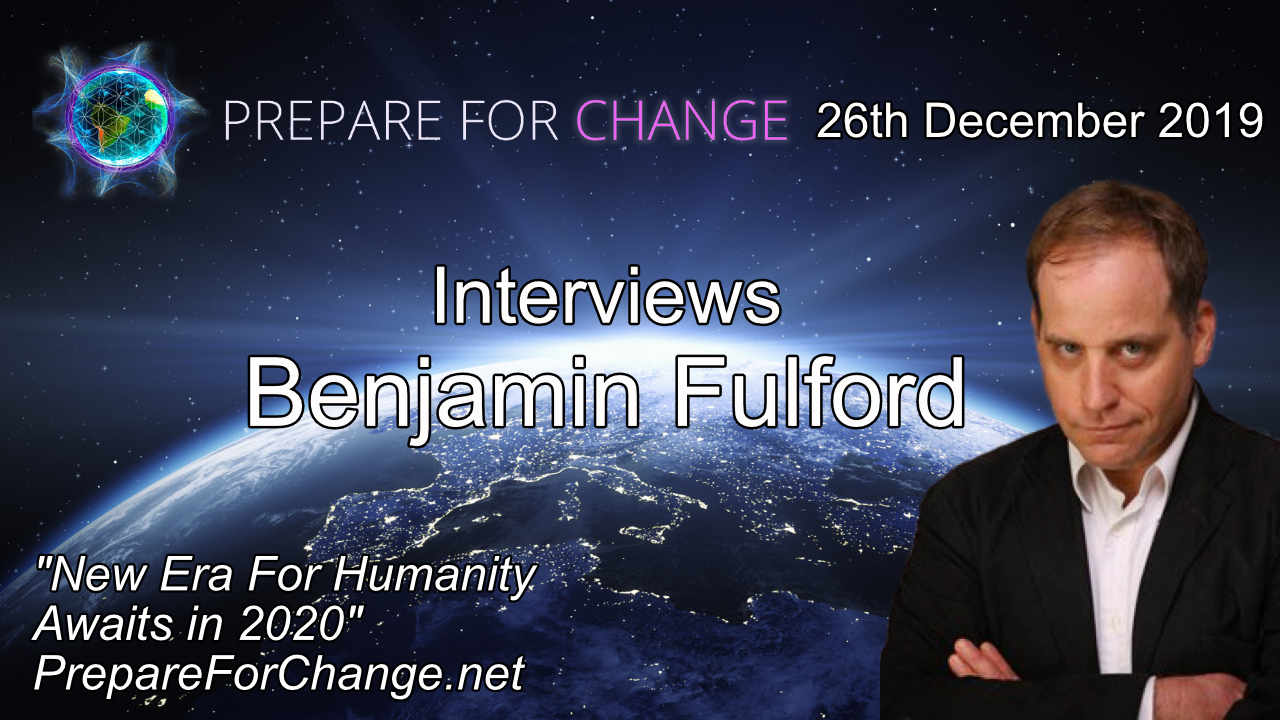 In this Boxing Day special, we discuss how the past 20 years has suddenly changed for the positive. We discuss the pending release of highly classified secret space technologies. Benjamin has now witnessed anti-gravity type device and says that it's simple to produce. The path to bringing this forward it to have the US Corporation default and the system reset to something new. Whereby the US can use these technologies to back the value of there assets in trade vs the staggering debt they've accumulated with this SSP program. A.I. is running amock with the digital world and we discuss how making physical networks of knowing people is the only way to truly verify events. The US Military IS intervening and much is happening in the background. 2020 is really looking like it's the year we can finally take back the planet!
Keep on seeking the truth, rally your friends and family and expose as much corruption as you can… every little bit helps add pressure on the powers that are no more.
Donations:
Prepare For Change is a registered 501c3 charity and only run of public donations, to help us continue bringing you more interviews and daily posts on our website please offer a financial donation. Beyond keeping our operating costs covered with an all-volunteer staff. Prepare For Change is the proud founder and supporter of an orphanage in Malawi, Africa. A significant proportion of our donations go to this noble and worthy cause.
As always try to raise your vibration and remain loving to one another, we're all one, and we're all going to bring about a new world!
Archives:
---
No religious or political creed is advocated here.
Organised religion is unnecessary to spirituality.
Excellent teachings of the masters have been contaminated by the dogmatic control of these religions.
Discernment yes; judgement does not.
If you use discernment you are free to research with an open mind. 
With discernment it is possible to reach the spirit of the letter of any writing and it is also much easier to listen to the voice of the soul that comes from the heart.
Individually

 you can be helped to find your Truth that is different of everyone. 

Please respect all credits.
Discernment

 is recommended.
All articles are of the respective authors and/or publishers responsibility. 
---
Like this! please bookmark. It is updated daily