By Guest Writer
Issy Lovett.
Posted January 11, 2020 by Edward Morgan.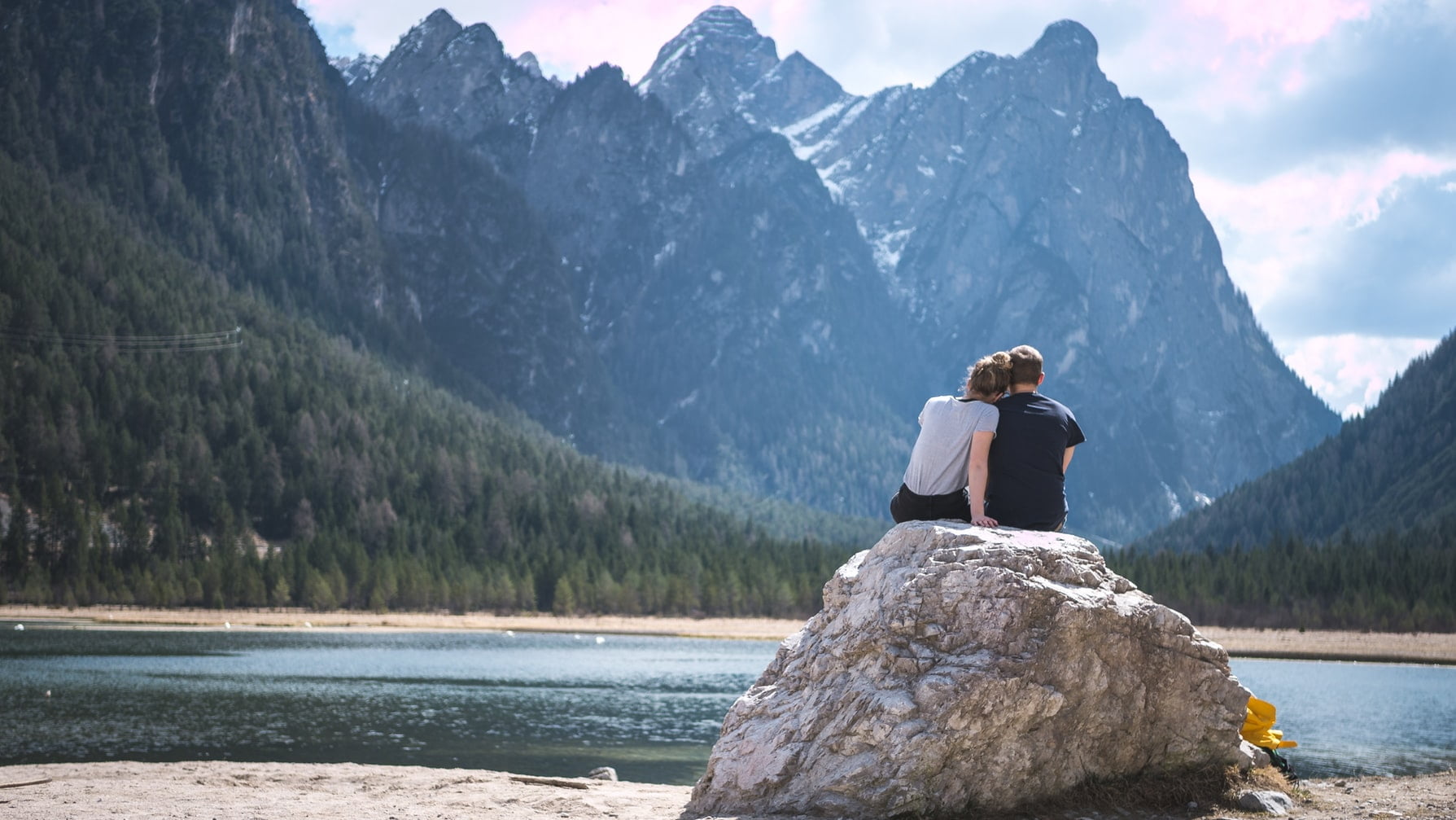 .
Life-changing world events that occurred in 2019, including natural disasters (think the Alabama Tornado), shootings in schools, and terrorist attacks across the globe, have placed many people across the globe in 'fight or flight' mode. Indeed, 
according to a Gallup poll
, in a country like the U.S., around 55% of people say they experience stress frequently throughout the day, and one of the top sources of stress is worry about the political situation/
the state of the nation
. At the same time, the millennial generation, which will soon be the largest population group in many parts of the world, is counteracting tension, segregation and hatred with love. As found by Harvard scientists Professors 
Casper ter Kuille and Angie Thurston
, millennials may be turning away from organized religions, but they are keener than ever on feeling like part of something larger than themselves. Spirituality, for them, is the bridge that leads to planetary union, but it is just one of many means to reach a place of love and unity, despite the disparate and violent forces that threaten their health and happiness.
Self-Love Is Guilt-Free In The New Millennium
When Whitney Houston sang that "learning to love yourself is the greatest love of all," she pointed to what were only the beginnings of the movement of self-compassion that is so important if we are to give our best selves to others and survive the sometimes-hostile world. A Duke University study, published in the 
Journal of Personality and Social Psychology
, found that your ability to survive tough events (think hostile world, and local and personal events) depends directly on how kindly you treat yourself. "Self-compassion helps to eliminate a lot of the anger, depression and pain we experience when things go badly," said Mark R Leary, lead researcher. 
What Does Self-Compassion Involve?
Self-compassion rests on three main pillars: understanding instead of criticizing yourself, common humanity (understanding that you are part of this great planet) and mindful acceptance (recognizing and accepting difficult feelings and 'riding through them', knowing they are not permanent and they do not define you. Self-compassion helps you react less strongly to hostility, to accept responsibility where it is due, and to buffer yourself against negative events. When you are self-compassionate, your happiness does not depend on specific outcomes or achievements.
Unexpected Connections
Once you feel happy within your own skin and you have mastered the art of self-acceptance, it is time to bring your most loving, supportive self to others. The Harvard scientists mentioned above report that millennials are finding rich, meaningful connections in very different places than their parents or grandparents used to. Professor ter Kuille has conducted extensive research into millennial spirituality, finding that "Two-thirds believe in God or a universal spirit, and one in five even pray every day." What has changed isn't necessarily belief. Rather, it is where people congregate. Today, millennials are consistently "creating new forms of community that fulfil the role that traditional churches used to." His findings indicate that one vital way to counteract planetary division, negativity and violence, is to create communities based on support, union and love. There are many ways that you can do this; one way is by starting up a group centered around your hobby. Whether stress-busting nature walks, intense hot yoga sessions, or upbeat spin classes are your thing, take time to stop and talk to the people you see regularly in class. Find out who they are and why they are there; see what you have in common and support and encourage them to do their best. Little by little, your little spin class can turn into a friendship group in which each member supports, cares for, and looks forward to seeing, their little 'family'.
Kindness And Those You Already Love
It is, of course, important to share love with those who have always been there for your – your work colleagues, family and old friends. In order to make your gestures truly count, try to speak to them in their chosen 'love language'. According to best-selling author Gary Chapman, there are five languages in total: acts of service, 
words of affirmation or appreciation
, quality time, touch, and gift-giving. If your loved ones enjoy giving gifts, this does not make them materialistic, since gifts can be small but symbolic. Whatever you do gift others, make sure it is meaningful. If you have an upcoming anniversary, for instance, show your spouse or partner you care by looking up the list of wedding gifts by year. These indicate that the first year is paper, the third is leather, the sixth is iron, and so forth. For an iron anniversary present, definitely forego a kitchen pan! Go for something symbolic like a wrought iron heart, a carved flower figure, or a decorative piece that 
represents the strength of your love
.
Paying It Forward
Once you are strong within yourself and you have built a loving social circle, you are ready to counter-balance world hostility by making positive changes. The 'pay it forward' movement involves doing one kind act to someone you may not necessarily know. The key is that you should give it without return, only asking the recipient 
to 'pay it forward'
 and exert an act of kindness on somebody else. The ripple effect can be powerful; in fact, it can cause a tidal wave of positive thought and belief systems that inspire the kind of change the world so desperately needs.
The world can be a tough and unforgiving place, but while you are alive, why not make the world better and celebrate yourself and others? It all begins with loving yourself and being non-judgmental. Once you realize that the human condition is common to everyone, you can build and strengthen ties with others. Finally, paying it forward to someone you don't know but are inexorably united with is the ultimate act of positive change

.
---
Archives:
A Trusty with Privacy Search 
---
No religious or political creed is advocated here.
Organised religion is unnecessary to spirituality.
Excellent teachings of the masters have been contaminated by the dogmatic control of these religions.
Discernment yes; judgement does not.
If you use discernment you are free to research with an open mind. 
With discernment it is possible to reach the spirit of the letter of any writing and it is also much easier to listen to the voice of the soul that comes from the heart.
Individually

 you can be helped to find your Truth that is different of everyone. 

Please respect all credits.
Discernment

 is recommended.
All articles are of the respective authors and/or publishers responsibility. 
---
Like this! please bookmark. It is updated daily