Authored By Heartmath

.
Posted November 12, 2019 by Derek Knauss.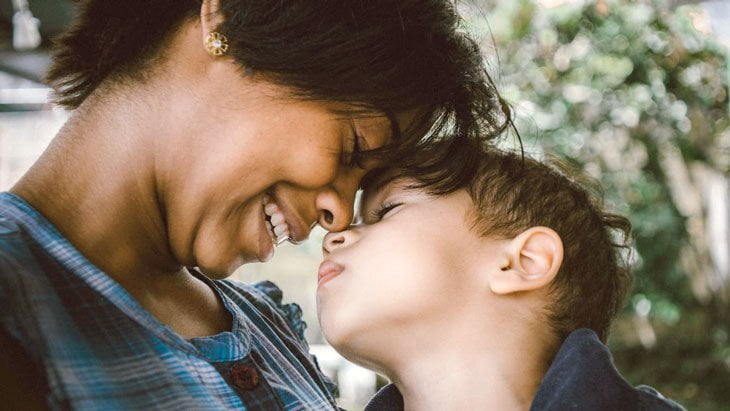 .
Life seems to be calling on us to have more compassionate latitude for each other and for ourselves during these volatile times.
A recently released Gallup poll reported record levels of stress in the USA: 55% of Americans experience stress a lot of the day; 45% feel a lot of worry; and 22% feel a lot of anger.
Similar increases are occurring in other nations as well, largely fueled by an amplification of separatist views and actions resulting in non-inclusive choices based on fear and mixed motives. This restricts people's heart energy from flowing through their interactions and blocks opportunities for new solutions for the greater good to manifest.
Compassionate latitude increases our care and flexibility with others' shortcomings or missteps—recognizing that almost all of us are probably experiencing similar challenges, 

along with highs and lows in our thoughts and feelings

. Understanding this can help us treat each other in ways we would desire for ourselves.
Compassion helps raise the vibration of the individual and collective environment. It helps us connect with our higher reasoning capacity to make smarter choices while managing the infectious waves of stress and insecurity that are on the rise. Latitude is an attitude that includes qualities such as being less critical and more patient and tolerant with each other yet not having to agree with or condone another's views or actions.
Taking a heart-stand regarding our opinions differs from taking a mind-stance—which results in separation and its energy-draining complications. Practicing compassionate latitude with others can help reduce judgments, separation and stress, making it easier to find balance and flow in our time-pressed interactions. Living with irritation, judgments and anger constrains our heart energy in interactions and communication. This can become our ingrained norm, resulting in much of the stress and challenges we experience while passing the blame to others.
Practicing compassionate latitude is a missing piece of the individual and collective peace equation.
Compassion Carries Health Benefits
The very act of being compassionate provides health benefits. A study published in the Journal of Advancement in Medicine that was conducted by the HeartMath Institute showed that feeling compassion can cause a significant increase in salivary IgA levels, a key immune system marker. Researchers at the Stanford Center for Compassion and Altruism Research found that compassion training led to a general decrease in anxiety and an increase in calmness (which is getting harder to access with collective stress on the rise).
Social scientists at Harvard found that helping others is contagious; seeing acts of kindness and compassion inspires others to be their best selves. Many people share with us that practicing compassionate latitude has significantly helped to prevent and reduce their underlying anger and intolerance with others.
We can increase our compassionate latitude easily with practice.
An Exercise for Increasing Compassionate Latitude
Start with quiet breathing while radiating feelings of gratitude. This helps to shift our energy from the mind to the heart.

Next, ponder some situations in which you could give others more compassionate latitude at work, at home, while watching the news, by sorting out miscommunications, and so on.

Now visualize yourself replacing judgments, angered responses, lack of tolerance and separation with compassionate latitude for others and yourself. Practicing for several days in a row helps to anchor a person in this valuable habit and can bring quick results in preventing much stress. (Practicing self-compassion is becoming one of the most popular tools for personal stress relief, resilience and resetting our system toward a positive orientation.)

Now, radiate compassion and latitude to people with different beliefs from your own and to those whose polarizing views are creating separation, stress and chaos. Compassionate latitude carries the understanding that most people are doing the best they can considering their personal challenges and stress overload.

Practice sending genuine care and compassion to all beings who are suffering hardships throughout the planet. Radiating our love and compassion benefits the sender and receiver, as we are all connected.
Collective humanity will infinitely benefit when compassion becomes a way of life rather than just an occasional practice. It's the way of the heart.
---
Archives:
---
No religious or political creed is advocated here.
Organised religion is unnecessary to spirituality.
Excellent teachings of the masters have been contaminated by the dogmatic control of these religions.
Discernment yes; judgement does not.
If you use discernment you are free to research with an open mind. 
With discernment it is possible to reach the spirit of the letter of any writing and it is also much easier to listen to the voice of the soul that comes from the heart.
Individually

 you can be helped to find your Truth that is different of everyone. 

Please respect all credits.
Discernment

 is recommended.
All articles are of the respective authors and/or publishers responsibility. 
---
Like this! please bookmark. It is updated daily