Corona Virus trail leads to Netanyahu.
Benjamin Fulford Interview,
By Prepare for Change.
Posted February 14, 2020 by Richard Small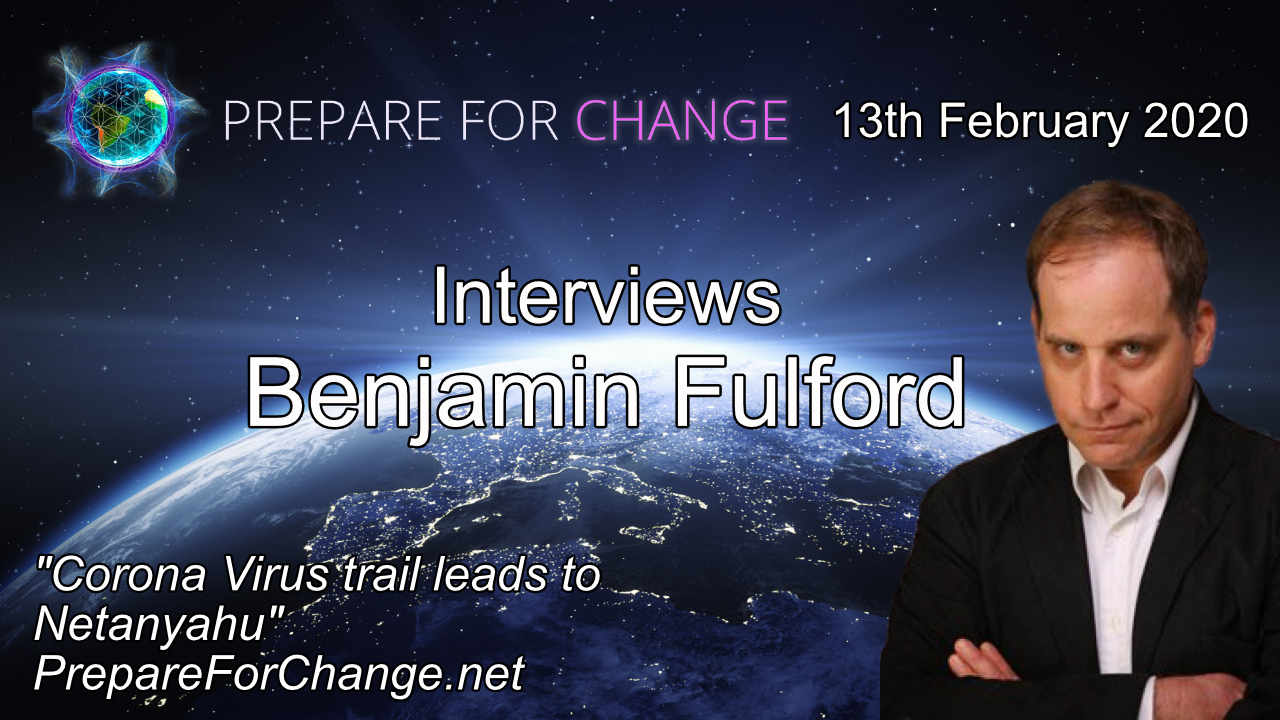 .
In today's interview recorded on the 13

th

 February 2020, we catch up with Benjamin to discuss what's going on. There appears to be a breakdown of communication of higher-level groups that were negotiating earlier this year. Furthermore, what we're seeing playing out with Corona Virus is a Bio-Weapon and there are indicators that a trail leads to Israeli PM Benjamin Netanyahu! The user deadline has basically come and gone without so much as a deal since there is now complete radio silence. Clearly, operations are afoot. Brexit is bigger than the UK & Europe and has global ramifications. There is some very interesting news about the Royals in the UK and the potential path of ascent for the crown. Ukraine corruption is blowing up big time and many are being exposed. Also, Qanon getting another round of MSM conspiracy bashing whilst some key players are screaming all indicates big things are looming on the near horizon.
For a list of our past interviews with Benjamin, please go here: 
Keep on seeking the truth, rally your friends and family and expose as much corruption as you can… every little bit helps add pressure on the powers that are no more.
As always try to raise your vibration and remain loving to one another, we're all one, and we're all going to bring about a new world!
For more direct information from Benjamin please see his website:
---
Archives:
A Trusty with Privacy Search 
---
No religious or political creed is advocated here.
Organised religion is unnecessary to spirituality.
Excellent teachings of the masters have been contaminated by the dogmatic control of these religions.
Discernment yes; judgement does not.
If you use discernment you are free to research with an open mind. 
With discernment it is possible to reach the spirit of the letter of any writing and it is also much easier to listen to the voice of the soul that comes from the heart.
Individually

 you can be helped to find your Truth that is different of everyone. 

Please respect all credits.
Discernment

 is recommended.
All articles are of the respective authors and/or publishers responsibility. 
---
Like this! please bookmark. It is updated daily