Benjamin Fulford

 
Full Report 
2020/01/27.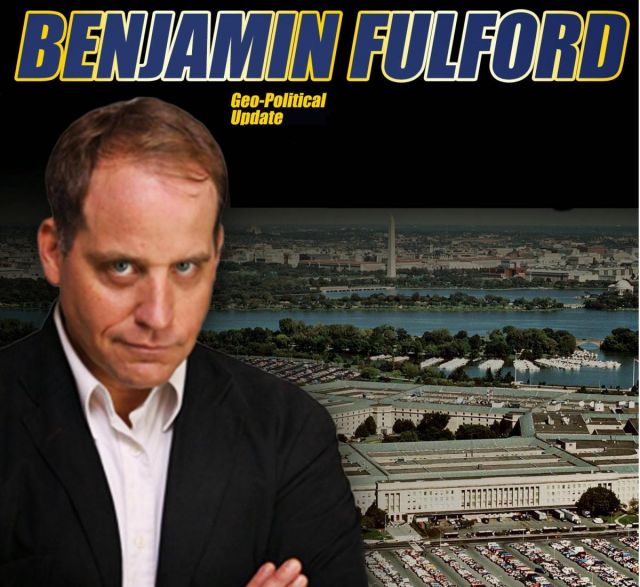 "If this virus was artificial or released as part of an attack plot and is not a natural virus, then we, Hongmen, the largest secret society in Asia, together with the iron-bound secret Blue Society, vow that we will for sure hunt down the enemy, chase them to the ends of the earth, and make sure that not even a single one of their hairs remain on this planet."

「もし、このウィルスが人為的なまたは謀略的な、侵略的なもので、自然に発生したものではない場合、我々アジア最大派の秘密結社洪門宗家と鉄の掟秘密結社青幇は敵を必ず探し出し、地の果てまで追いかけ見つけ出し、毛髪の一本でさえ地上に残さないことを誓う」
"It's the unfortunate result of those horrendous animal markets, with animals that would normally never be in such close proximity with other animals or with humans.  It's the perfect doomsday scenario for a new virus to emerge.  We saw it with SARS, we're seeing it now, and we'll see other similar infections emerge again in the future.

"Many of the viruses that infect humans are of animal origin.  What is different now is the size of our population and modern transportation which allows for much faster spread of new diseases."
"This is not a coronavirus.  It is …

… the Nipah virus.  Caused by fruit bats.  There are cycles of much more virulent strains of the Nipah virus.  The WHO (with whom I do research) knew about this in August of 2018.  It is zoonotic.

"China will soon go into a total lockdown.  Hong Kong will be economically destroyed.  This virus is going global.  The pandemic is already here.  The WHO is delaying calling it what it is because they are scared shitless.

"In my professional medical opinion, this is the real deal, my friend.  The truth is being covered up as usual by the controlling global cabal.

"All of reality is a fabric that the controllers are losing control over.

"If China goes into a complete lockdown, this will be what pushes the global economic collapse into free fall.  It is game over and a reset will take place."
Archives:
---
No religious or political creed is advocated here.
Organised religion is unnecessary to spirituality.
Excellent teachings of the masters have been contaminated by the dogmatic control of these religions.
Discernment yes; judgement does not.
If you use discernment you are free to research with an open mind. 
With discernment it is possible to reach the spirit of the letter of any writing and it is also much easier to listen to the voice of the soul that comes from the heart.
Individually

 you can be helped to find your Truth that is different of everyone. 

Please respect all credits.
Discernment

 is recommended.
All articles are of the respective authors and/or publishers responsibility. 
---
Like this! please bookmark. It is updated daily