Bill Gates steps down from Microsoft after 45 years.
By Faye Brown.
Posted March 13, 2020 by Edward Morgan.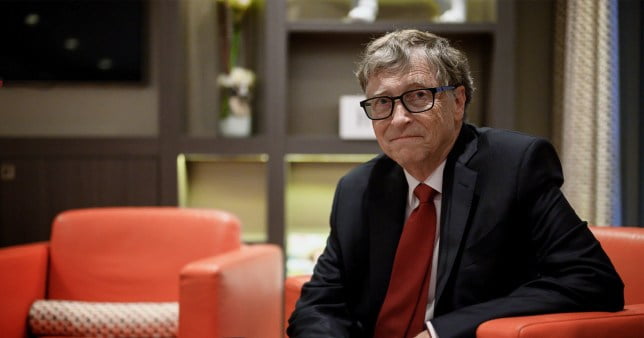 .
Microsoft founder Bill Gates, 65, has announced he is stepping down from the board to focus on philanthropic endeavours.
He says he wants to focus on global health and development, education, and tackling climate change.
One of the world's richest men, he founded the company 45 years ago and stepped down from his day-to-day role running the business in 2008, though he remained on the board.
Gates is also stepping down from his position on the board of holding Berkshire Hathaway,  'to dedicate more time to philanthropic priorities including global health and development, education, and my increasing engagement in tackling climate change' he said in a statement on LinkedIn.
Mr Gates said Microsoft would 'always be an important part of my life's work' and he would continue to be engaged with its leadership.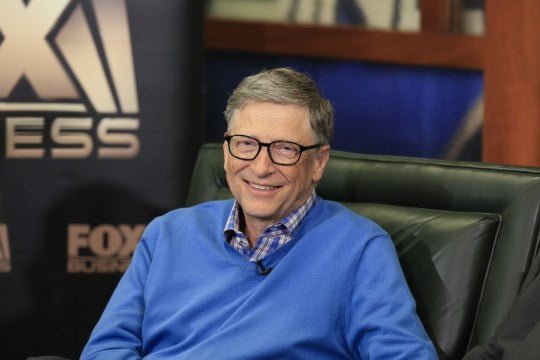 Bill Gates has stepped down from the Microsoft board to focus on climate change and international development (Picture:AP)
But he said: 'I am looking forward to this next phase as an opportunity to maintain the friendships and partnerships that have meant the most to me, continue to contribute to two companies of which I am incredibly proud, and effectively prioritise my commitment to addressing some of the world's toughest challenges.'
According to Forbes, Mr Gates is the second richest man in the world behind Amazon founder Jeff Bezos, with a net worth of $103.6 billion (£82bn).
He made his fortune through developing software for the personal computer.
As a young man, he dropped out of college and moved to Albuquerque, New Mexico, where he set up Microsoft with his childhood friend, Paul Allen, who died in 2018.
The pair's big break came in 1980 when Microsoft signed an agreement with IBM to build the operating system that became known as MS-DOS.
Microsoft went public in 1986 and within a year Bill Gates become the youngest self-made billionaire at age 31.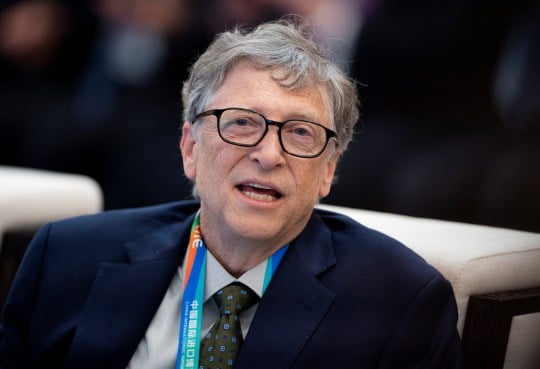 Bill Gates is the second richest man in the world (Picture: Reuters)
Microsoft CEO Satya Nadella said: 'It's been a tremendous honour and privilege to have worked with and learned from Bill over the years.
'Bill founded our company with a belief in the democratising force of software and a passion to solve society's most pressing challenges. And Microsoft and the world are better for it.
The board has benefited from Bill's leadership and vision. And Microsoft will continue to benefit from Bill's ongoing technical passion and advice to drive our products and services forward.'
She added: 'I am grateful for Bill's friendship and look forward to continuing to work alongside him to realise our mission to empower every person and every organisation on the planet to achieve more.
---
Archives:
A Trusty with Privacy Search 
---
No religious or political creed is advocated here.
Organised religion is unnecessary to spirituality.
Excellent teachings of the masters have been contaminated by the dogmatic control of these religions.
Discernment yes; judgement does not.
If you use discernment you are free to research with an open mind. 
With discernment it is possible to reach the spirit of the letter of any writing and it is also much easier to listen to the voice of the soul that comes from the heart.
Individually

 you can be helped to find your Truth that is different of everyone. 

Please respect all credits.
Discernment

 is recommended.
All articles are of the respective authors and/or publishers responsibility. 
---
Like this! please bookmark. It is updated daily