The Revolutionary Judge Treating Women Arrested for Prostitution as Human Beings — Not Criminals.
April 5, 2019.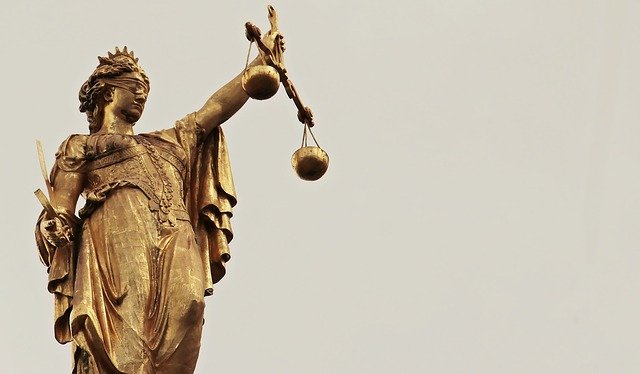 .
One judge in the Kew Gardens neighborhood of Queens, New York is taking a revolutionary approach to helping women who have been arrested on prostitution charges.
Judge Toko Serita, who presides over the Human Trafficking Intervention Court, offers women — a mix of sex trafficking victims and sex workers — the opportunity to have their charges dismissed and their records sealed in exchange for undergoing a culturally-appropriate counseling program of 5-10 classes.
Rather than treat sex workers as criminals or helpless victims who need saving, Judge Serita decides instead to treat them as human beings, demonstrating compassion and nuance in what is often a harsh and uncompromising judicial system. Criminal records for prostitution can follow these women for the rest of their lives, making it near impossible to land a stable job or secure housing.
Judge Serita and the Human Trafficking Intervention Court are the subject of a new documentary, Blowin' Up (a slang term for leaving a pimp), directed by Stephanie Wang-Breal and out in New York theaters on April 5.
The film is neither a condemnation nor a celebration of the sex industry and the women in it: instead, it offers a behind-the-scenes look at the players that make up the criminal justice system, as well as the women (primarily low-income women of color, many of whom are undocumented Asian massage parlor workers) who pass through the system.

The result is a nuanced and highly intimate view of a world that is often shrouded in stigma and misunderstanding.  "It's just giving you a glimpse into [sex workers'] lives and the different narratives that represent the sex work spectrum," said Wang-Breal.

[Rolling Stone]: What makes this court unique in terms of how it treats sex workers?

[Wang-Breal]: I think what makes this court unique is the deep level of humanity from every single person. Every single person had a commitment to these women and they may not have been in agreement about how these women should be treated or where they were coming from or what their backstory was, but they were all deeply committed to helping these women in any way, shape or form and in whatever capacity they could, in any role they could.

It was a roomful of female players who were doing their best, working within a really challenging system that is trying to push a one-size-fits-all model on these women.
Wang-Breal adds that the counseling classes offered by the court are remarkable because they are culturally-appropriate.
"What the [American-born sex workers] need in terms of services and in order to get out of the system, is very different than what the undocumented Asian women need. They're here legally, so they don't have that fear of being deported. They also speak English, so they can do other jobs easily," she said.
"Asian women often have a story of debt bondage that has brought them here and holding them in place to do the massage parlor work, because there are few opportunities given to them because they can't speak English."
In light of the recent massage parlor crackdowns across the US, Wang-Breal said she hopes the public will wake up to the fact that police raids often involve arresting all the women at a massage parlor, slapping prostitution charges on them regardless of if they are trafficking victims or consenting sex workers.
"I think a lot of people believe sex workers are all being taken advantage of, and don't have any agency in making these choices. I no longer believe that," added Wang-Breal.
"There's definitely a group of people who have agency in the choices they are making, and this is what they are doing, and they have every right to decide what they want to do with their bodies."
She also warns to not see all massage parlors with Asian staff as seedy or suspicious. It might not be glamorous, but many of these immigrant women need this work.
"If you do visit an Asian massage parlor, and you pay well and tip well, keep going. They don't have many options for survival. So continue going because this woman wants to do that, because it's good hard work for her," she said.
---
Archives:
Discernment

 is recommended.
All articles are of the respective authors and/or publishers responsibility. 
No religious or political belief is defended here. (Investigate yourself)